An Adventure of a Lifetime!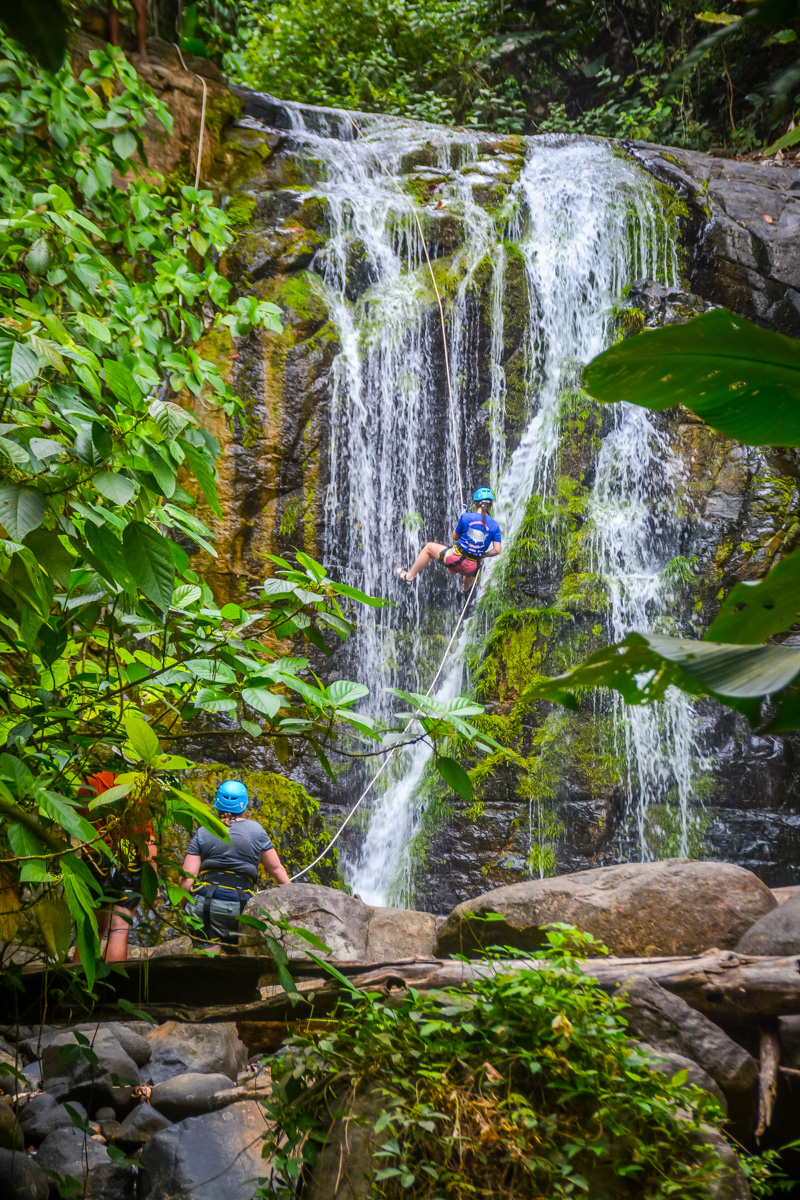 Come experience an adventure of a lifetime in one of Mother Nature's tropical waterfall fun parks! We here at Costa Canyoning are ready to provide you with a unique waterfall rappelling experience that you will never forget!
Canyoning, also known as canyoneering in North America, is a vertical sport that involves descending a series of waterfalls through a canyon, using techniques like rappelling, jumping, sliding, and boulder scrambling. Our canyon involves mostly rappelling. We have 6 waterfalls varying in height that are in succession from smallest to biggest. This allows the guest to become comfortable with rappelling before descending Iguana Falls, our last and most adrenaline pumping waterfall! We pride ourselves on taking people out of their comfort zone and making them comfortable through Thrill-Therapy!
We are a small family owned & operated adventure business that has been successfully running our unique canyoning & waterfall rappelling tour for the past 13 years. We have a maximum number of 12 guests per tour. This allows the guest to have a more intimate experience rather than feeling like just another number. Costa Canyoning has taken 1000's of satisfied guests down our canyon with no major injuries. We are all about your safety! There is no other company in the country doing this type of amazing adventure tour. Our canyon is located only 15 minutes off the main highway. We have six waterfalls in the canyon ranging from 21 to 80 feet. We offer more waterfall decsents than any other canyoning company in Costa Rica.
All our techniques are demonstrated by professional qualified guides.
Take a look around and feel free to contact us by phone or email with any questions.